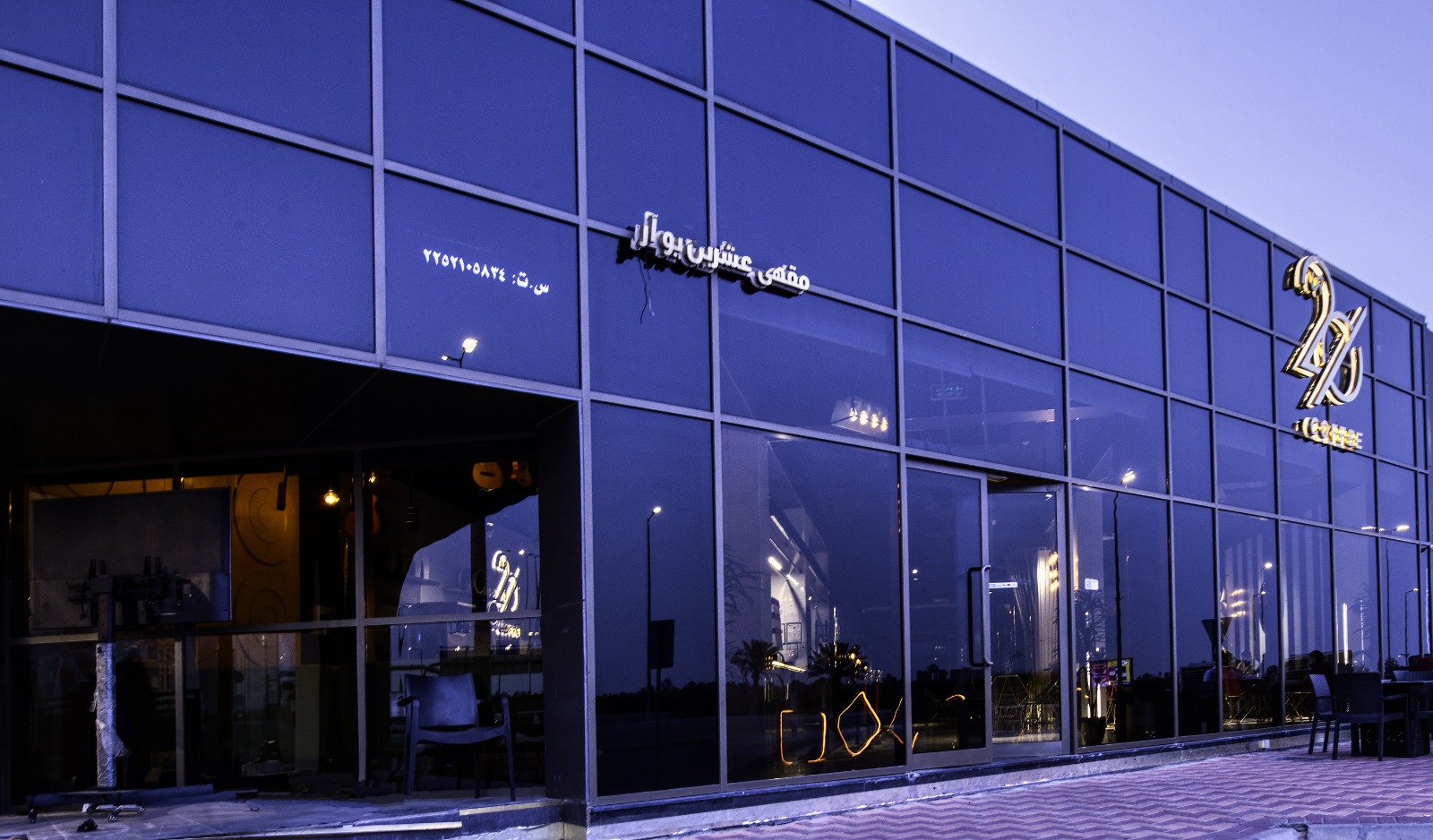 In the year 2020, 20UR's idea was launched to be the beginning of the strongest chain of cafes in the Kingdom of Saudi Arabia.
We were distinguished by the diversity of our dessert products to suit the tastes of our customers, in addition to hot and cold drinks, as well as the formation of mojito and ice cream flavors. We excelled in the field of specialized coffee through distinguished products that attract the eyes of our customers while preparing them with high technical skill before tasting them.
We were inspired by the idea of naming 20UR from the preferred number of the owner of the trademark and in relation to the year of its establishment, and because the name suggests deep connotations to him, so preference was given to adopting this name in order for it to remain present and engraved as the name grows and spreads inside and outside the Kingdom. The first presence began in Al-Ahsa, the distinguished city by its history, and where the project was launched and our main branch was in Al-Ahsa, to be the beginning of the journey that will not stop developing, spreading and prospering.
_
Trade MarkNever stop growing, developing and prospering

_
Our Vision
During the coming years, 20UR Cafe will be a pioneer for a group of the strongest and most successful cafes inside and outside the Kingdom of Saudi Arabia so that we will always be the owners of a brand that does not stop growing, developing and prospering.

Our Values

– Providing a distinguished work environment in which everyone is treated with love and respect.
– Development and innovation in business management is our most important aim.
– Working in a team spirit is our aim for administrative development.
– Providing the highest levels of service that suits our customers and exceeds their expectations.
– Profitability is one of our aims that we seek and care about achieving.
– Leadership and precedence in achieving our aims towards society.
– Transparency with our customers is the title of our company.

Our Aims
To work together to develop and elevate our society

To provide a positive work environment aimed at achieving the aims of our company